Bothwell Chapel
George B. Bothwell (1824-1907) donated land, lumber, cash and labor to construct this place of worship. It was located in Section 23 in the Wolf Grove neighborhood, 2 1/2 miles southeast of the town of Breckenridge. The building contract was awarded to J. A. Gordon in May 1880. It was dedicated as a Methodist Episcopal church on Sunday, September 12, 1880. The original structure was destroyed by fire but was soon replaced by the frame building shown here.

This photo, taken in 1898, is annotated "Cleaning Day." The women (from left to right) are Gertrude Morse, Anna Hargrave, Mary Curnow, Mary Morse and Estelle Bothwell.



Thanks to Lois Bothwell Stout of Kansas City, Missouri for sharing this old photo!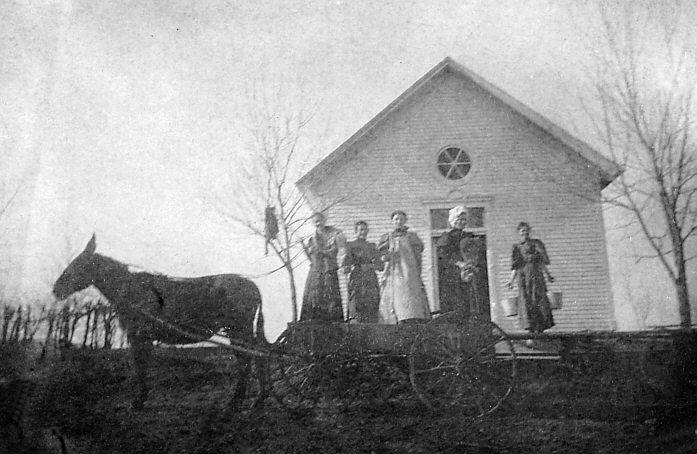 Return to Breckenridge Images index