Thanks to Linda Whorton Corona of Gladstone, Missouri for sharing the following images. These photos were taken in 1980.
Sampsel Store -- Back View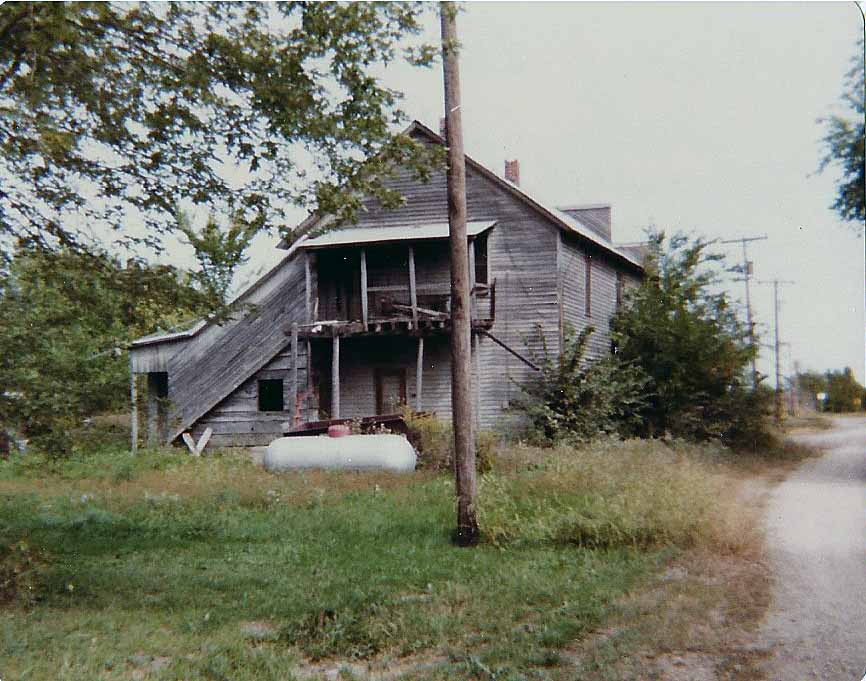 ---
Sampsel Bank Building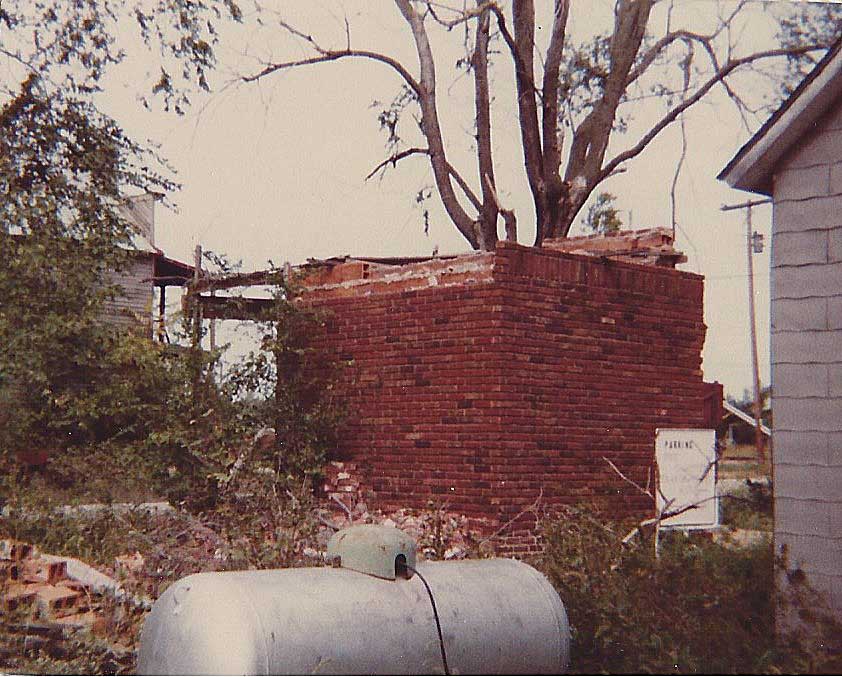 ---
Bill Trammel's House - Back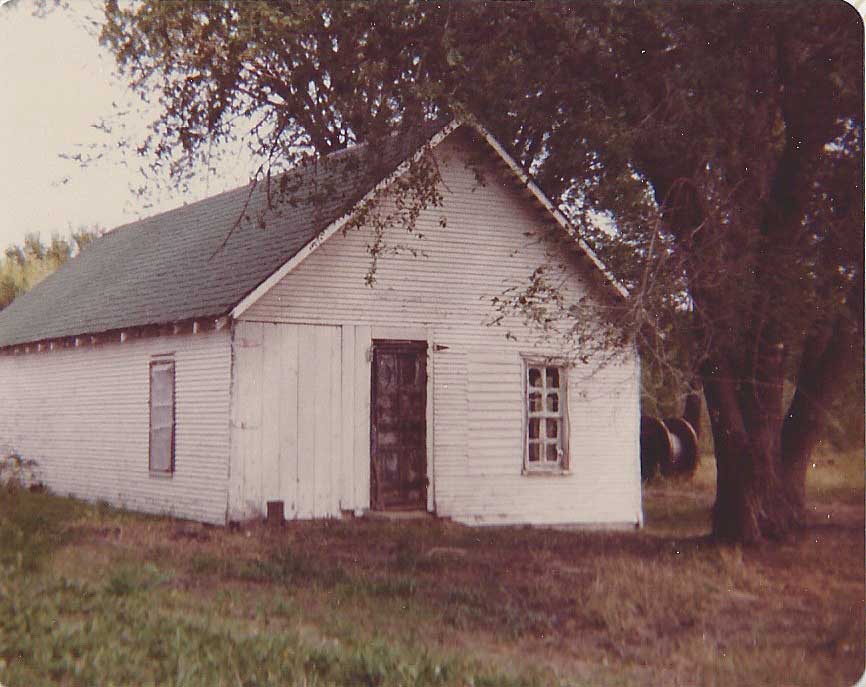 ---
Billy Dick Walker's House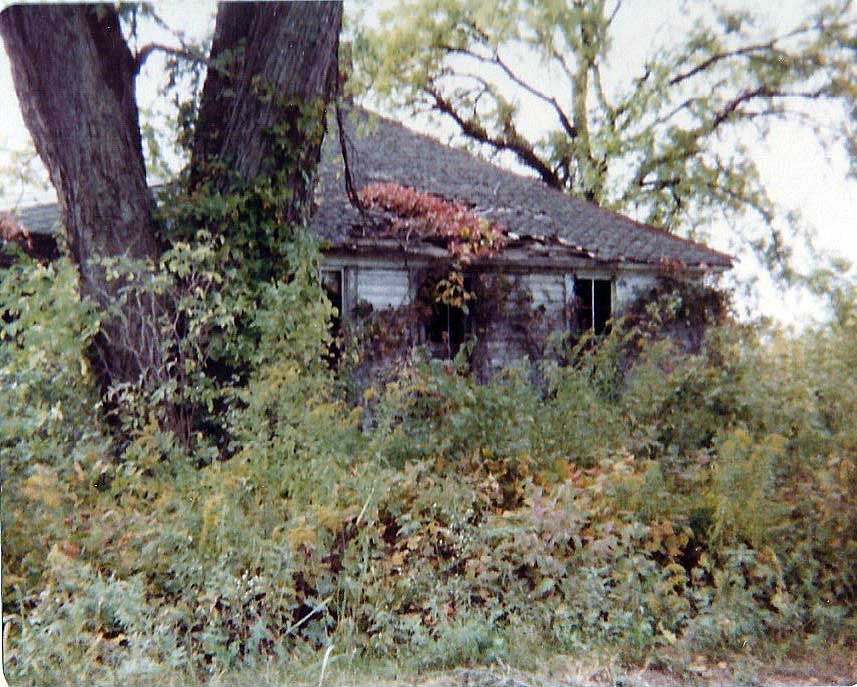 ---
Former Grade School in Sampsel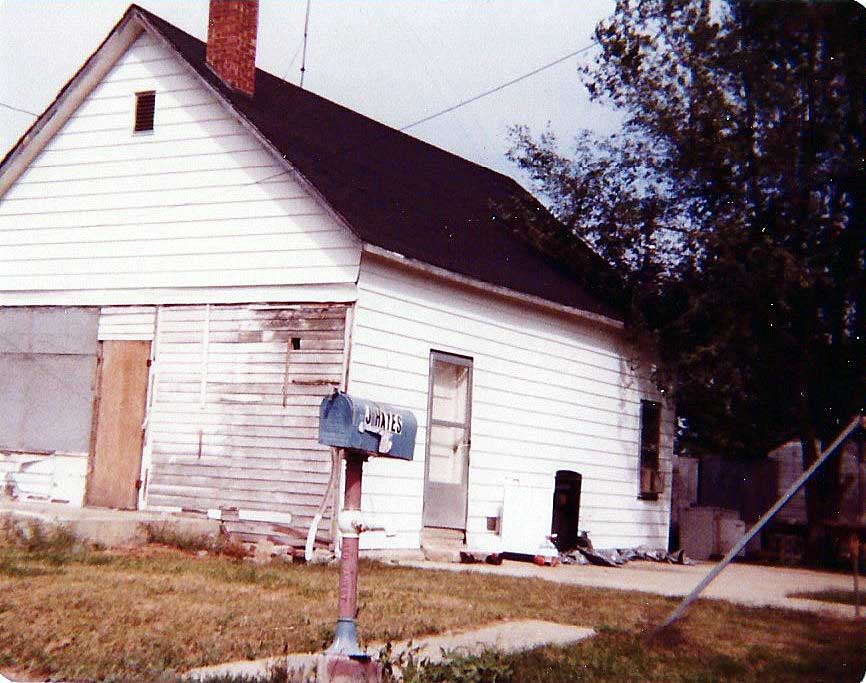 ---
Frances Keith's House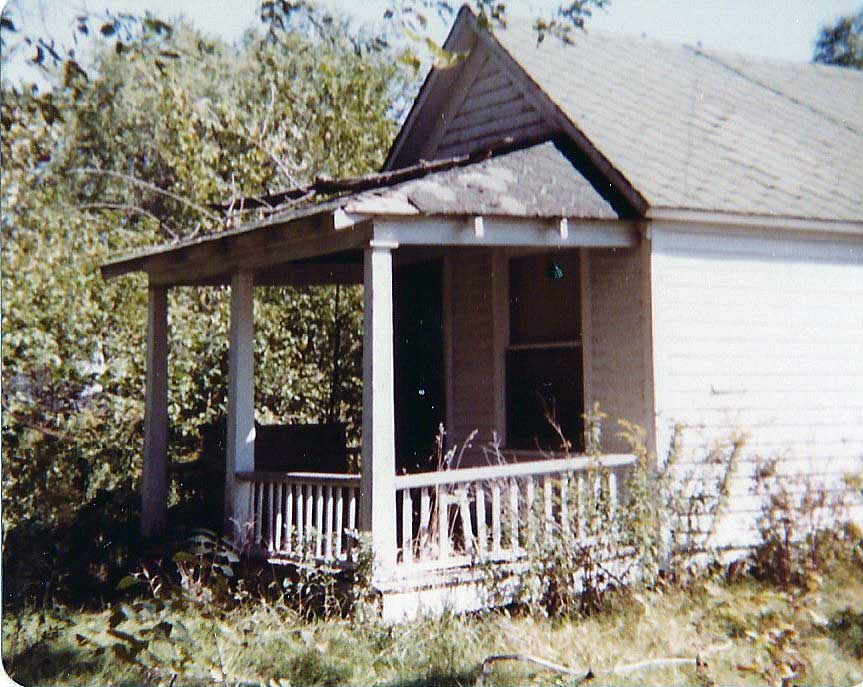 ---
The Sampsel home of Everett "Nemo" Roberts and family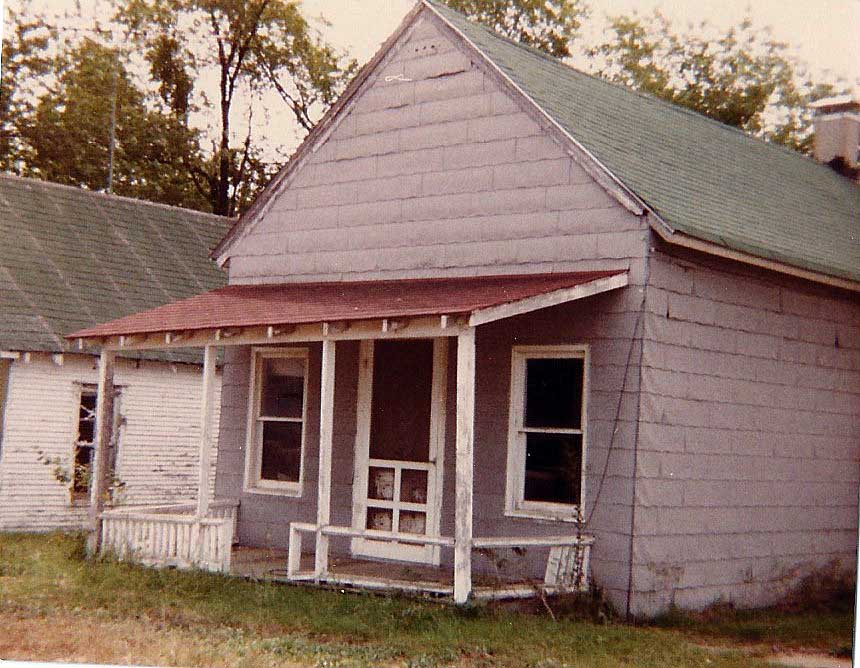 ---
Nemo Roberts' Blacksmith Shop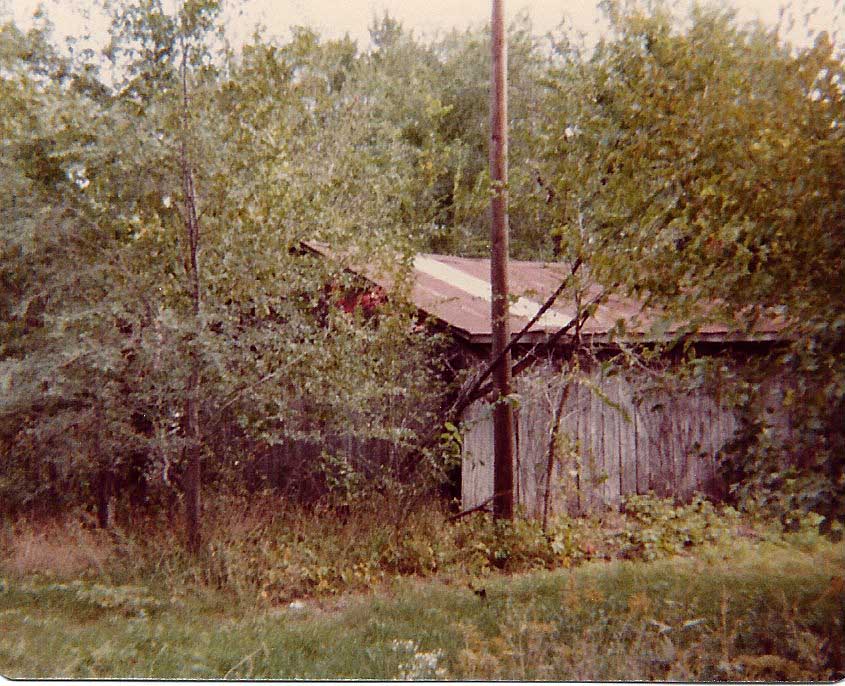 ---
Indian Creek -- All Dried Up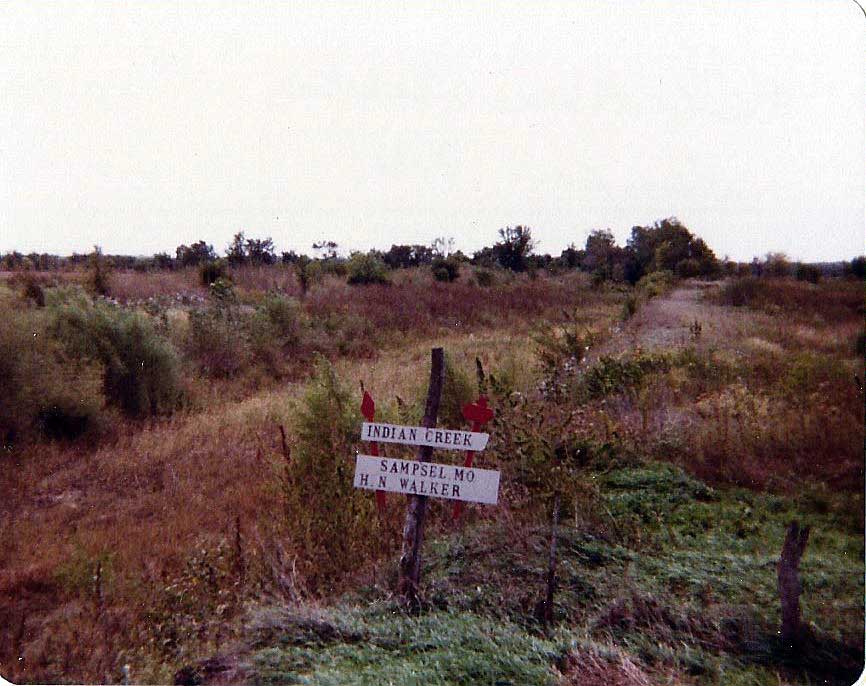 ---
Lake Creek -- All Dried Up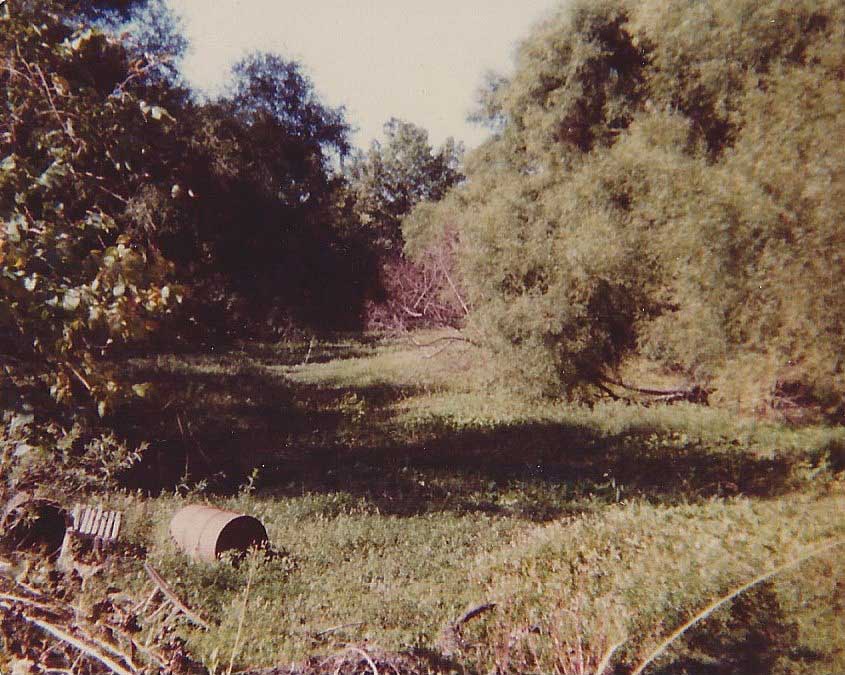 ---
Linda and Gary Whorton at Roberts' House on Lake Creek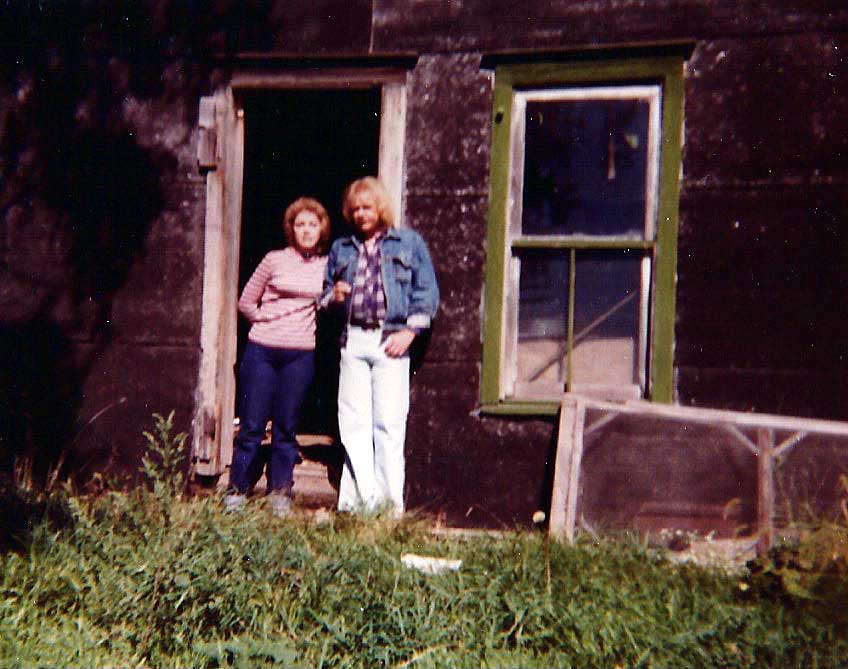 ---
Orval D. Roberts (1902 - 1979) in his Lake Creek home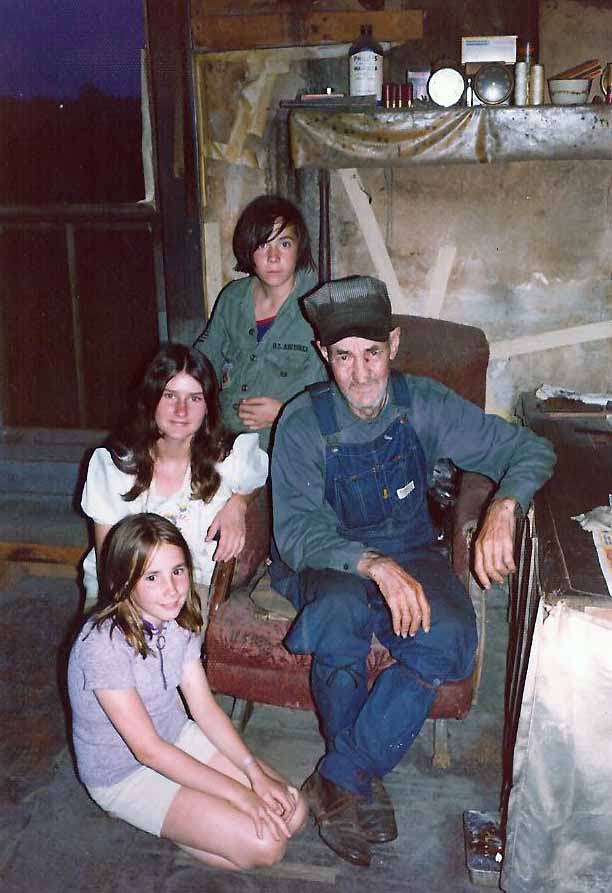 The boy in the back is Arvan Reese III. His grandfather, Arvan Reese Sr., lived in Chillicothe. Grandfather married Ruth Reese and they had five children. Patty Jo Reece, Arvan Reese Jr., Garst Reese, James Robert Reese and Ruthann Reese. The elder Mr. Reese was also known as Colonel Reese because of his service in the U. S. Army during World War II. Colonel Reese made friends with Mr. Roberts.
The girl in the middle is Cheri Jo, a daughter of Patti Jo. Cheri now (2017) lives in Chillicothe with her husband Ed.


The girl sitting on the floor is Arvin III's sister Kathryn. She lives in Idaho where she is a pediatrician.


Orval Roberts had a lot of dogs. They slept on the bed with him. It was an old metal bed with a feather mattress.

During a visit with Mr. Roberts in 1976 he told us about how Lake Creek had flooded that Spring. He showed us a flood line on the wall of his house that was about four feet up. Another flood line, more faint, was about six feet up. That happened when the creek flooded in his childhood. During both floods, he took everything to the upper floor -- furniture, dogs and food.

Mr. Roberts would join my father and grandfather in whichever spirits they brought along for the visit.

I saw that house in the late 1980s. Mr. Roberts was gone, and there wasn't much left of the house, either. I liked him, liked the dogs and I miss that connection to the land of my father and grandfather. -- Arvan Reese III.
---
Owens House -- Across the Tracks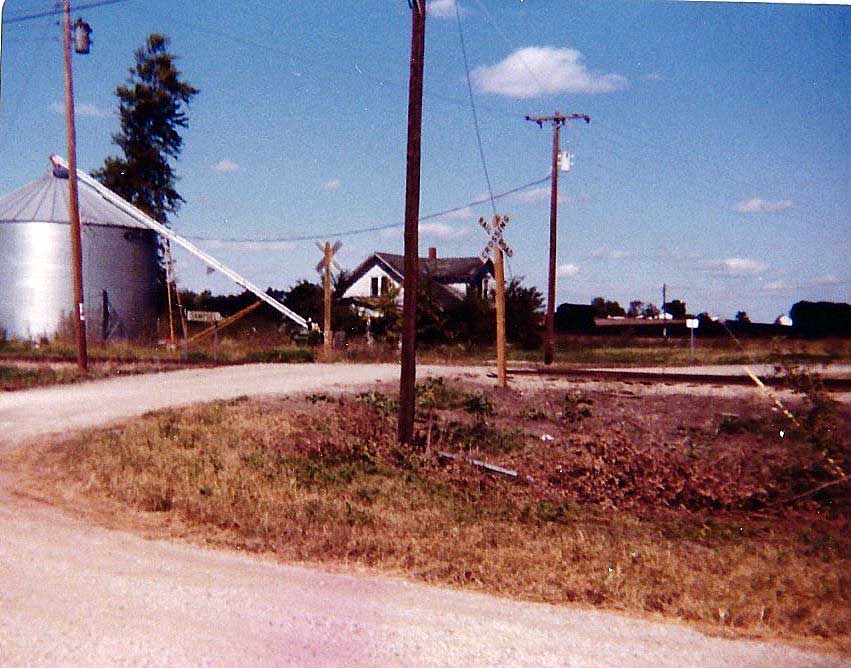 ---


Railroad Tracks -- First Trestle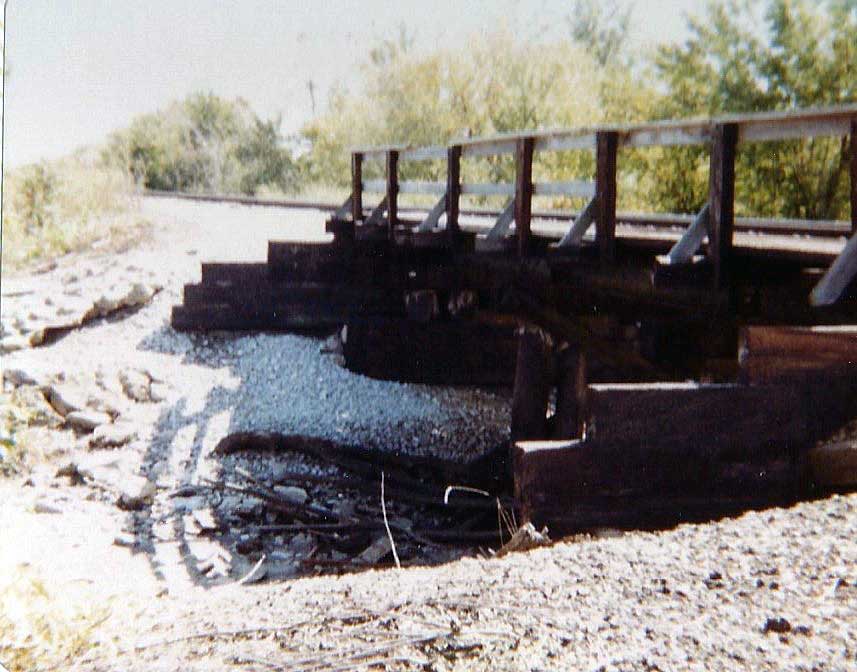 ---
Railroad Tracks -- Second Trestle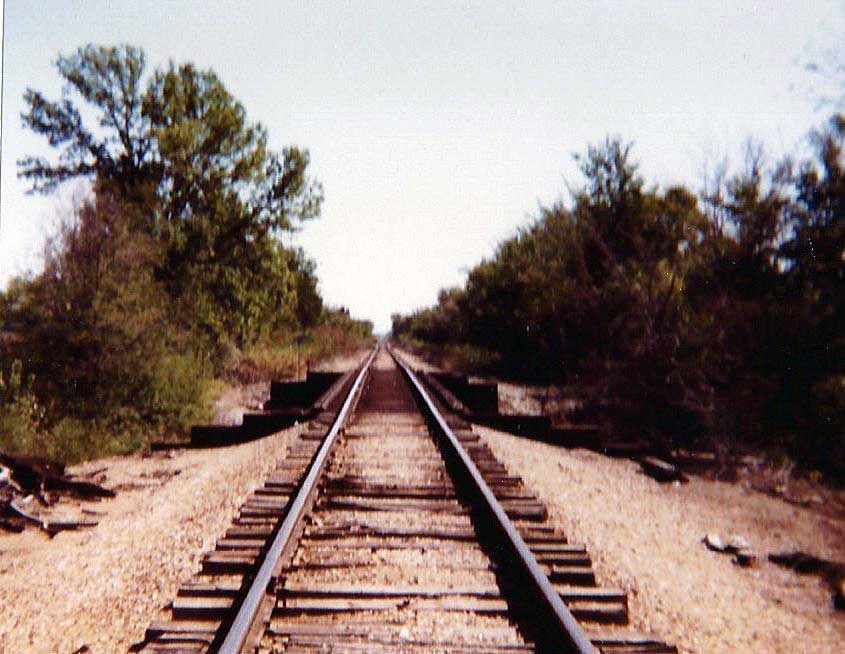 ---
Orval Roberts House on Lake Creek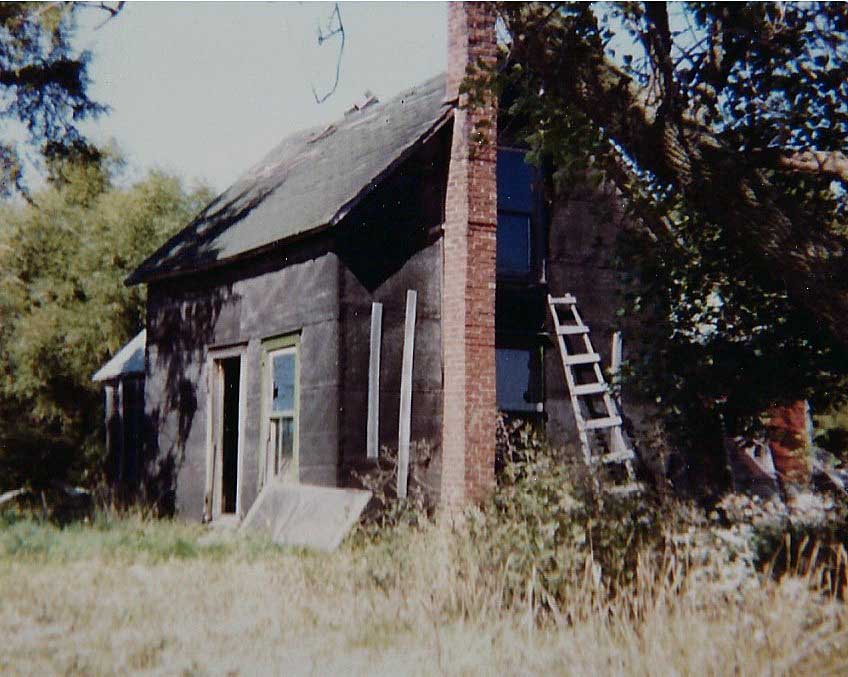 ---
Orval Roberts House on Lake Creek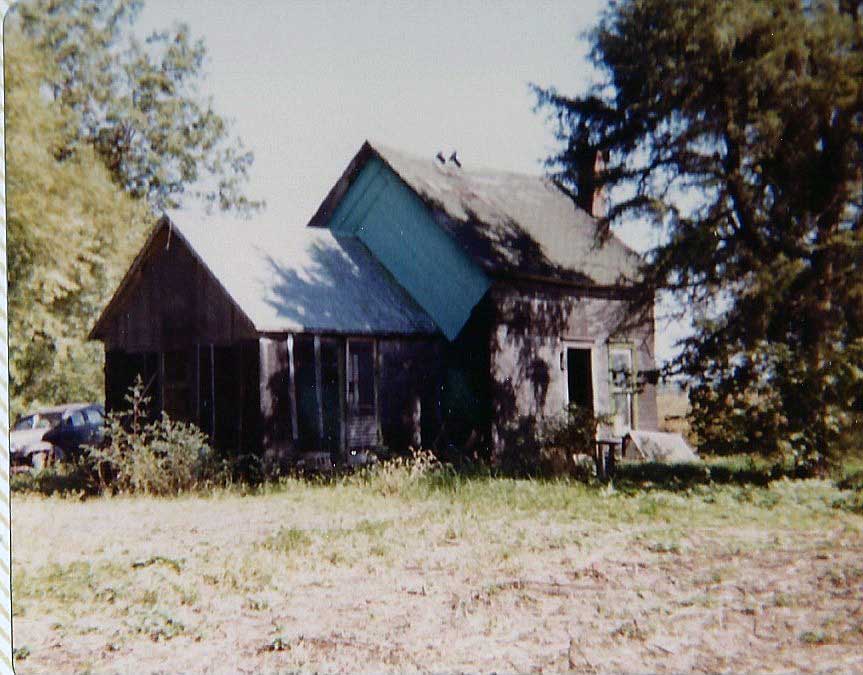 ---
Sampsel Railroad Sign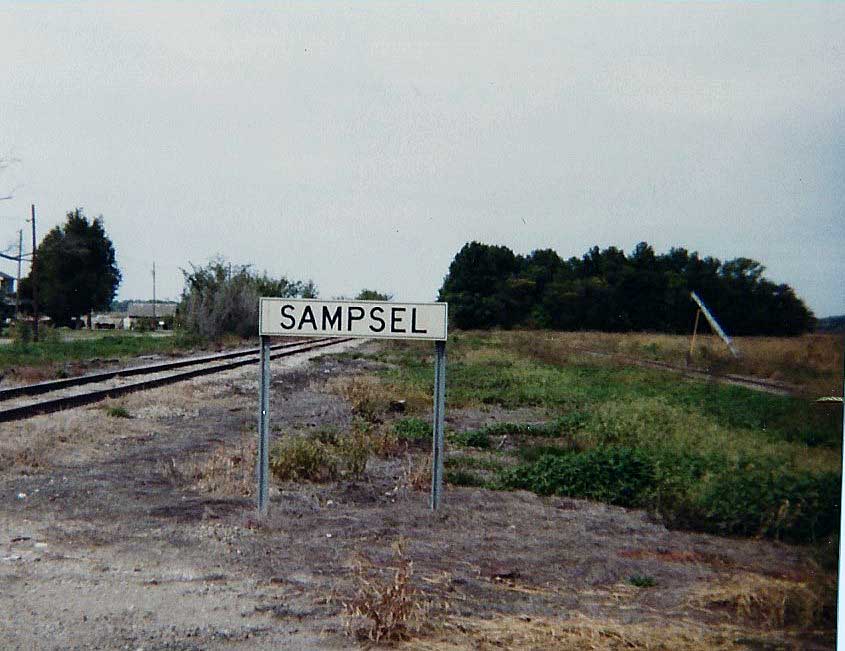 ---
---